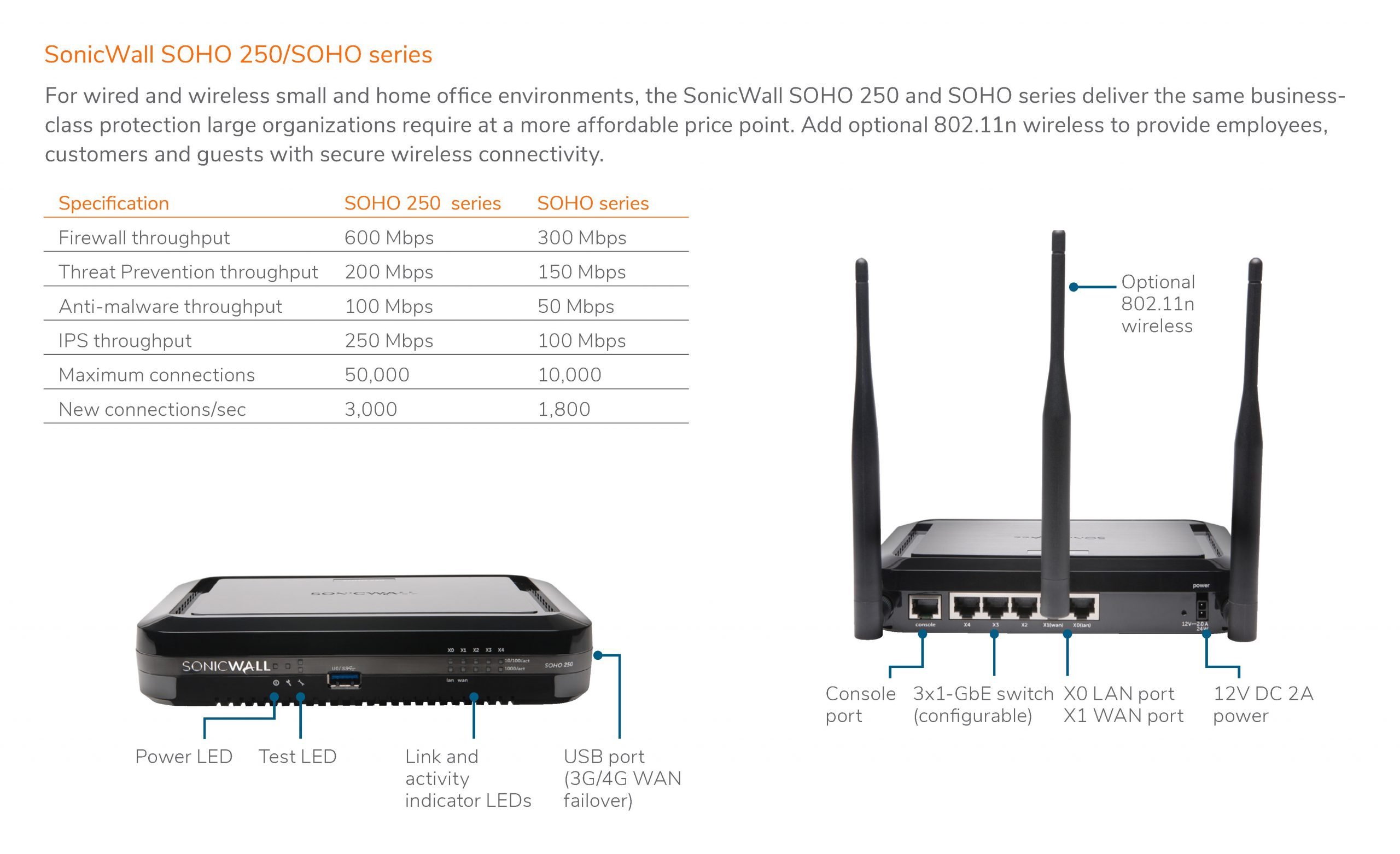 Gateway Anti-Virus, Anti-Spyware and Intrusion Prevention, Application Intelligence and Control Service
Real-time gateway anti-virus engine that scans for viruses, worms, Trojans and other Internet threats in real-time.
Dynamic spyware protection blocks the installation of malicious spyware and disrupts existing spyware communications.
Powerful intrusion prevention protects against an array of network-based threats such as worms, Trojans and other malicious code.
Application intelligence and control provides application classification and policy enforcement.
Dynamically updated signature database for continuous threat protection.
Content Filtering Service (CFS)
Comprehensive content filtering provides control of internal access to inappropriate, unproductive and potentially illegal web content.
Website ratings cached locally on SonicWall firewalls make response time to frequently visited sites virtually instantaneous.
Dynamically updated rating architecture cross-references all requested websites against a database in the cloud containing millions of URLs, IP addresses and domains and then compares each rating to the local policy setting.
24×7 Support
Software and firmware updates and upgrades maintain network security to keep your solution as good as new.
Around-the-clock access to chat, telephone, email and web-based support for basic configuration and troubleshooting assistance.
Advance Exchange hardware replacement in the event of failure.
Annual subscription to SonicWall's Service Bulletins and access to electronic support tools and moderated discussion groups.